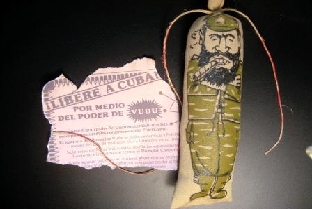 In order to escape a city on the verge of collapse, a survivalist and his emotionally fragile girlfriend need to outwit the cops, a deranged businessman and the leader of a New Age Suicide Cult.  

Important Confession: this was my first novel. Some people thought it was brilliant and horrible. Others just thought it was just horrible. But everyone enjoyed reading it. You can probably find a few copies on Amazon or eBay, if you dare.

Welcome to

CRACKHEAD PARADISE









A Survivalist and his Suicidal Girlfriend need to outwit the police, corporate thugs  and members of a New Age Suicide Cult in order to escape a city on the verge of collapse. 

Performances from Lip Service Stories & Laugh Out Loud

A Loophole in the Law of Karma

Hi.This is my webpage. 

Feel free to poke around, watch a few videos. You can even buy a couple of my books, if you feel so inclined and have a real job.

I'm always open to follow/friend/connect on Twitter, Facebook or LinkedIn. And your feedback is greatly appreciated. 

But enough about me...

Only .99 cents on Kindle or Any Digital Download. Or buy the paperback on amazon.com!